JayCee Dental Creations' experienced lab technicians can fabricate a full range of removable products for all of your restorative needs. Our removable options are comfortable and esthetic, ensuring patient satisfaction. In addition, we offer complete dentures, flexible partials, cast partials, and nightguards.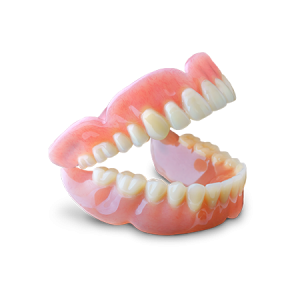 Complete Denture
JayCee Dental Creations' complete dentures are skillfully crafted in-house by our removable technicians. We utilize the latest processes, equipment, and materials to craft these full-arch prostheses. We strive with every complete denture case to help your patients forget they are wearing a prosthesis so they can live their lives with confidence. Our team ensures that every denture offers perfect fit, comfort, and suction, so your patients never have to worry about slippage. We fabricate these dentures out of high-quality denture acrylic and denture teeth for long-lasting durability and high esthetics.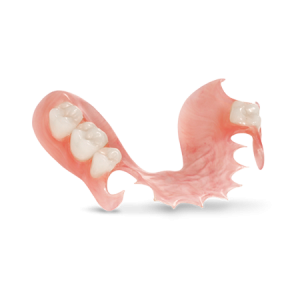 Duraflex® Partial
Fabricated out of a polyolefin thermoplastic polymer, this partial is durable and has a low water absorption rate. It ensures patient satisfaction and confidence as it is highly resistant to unpleasant odors and stains. In addition, it offers excellent retention and does not require tooth or tissue preparation. Duraflex® partials exemplify what you and your patients are looking for in a partial denture: esthetics, comfort, and reliability.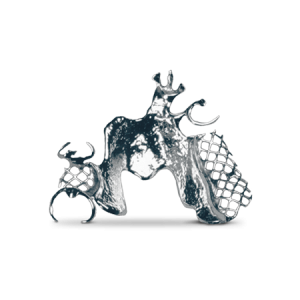 Cast Partial
Our cast framework provides an extraordinary level of durability. This solution is fabricated out of Nobilstar Ultra, a Co-Cr premium alloy. The cast frameworks from JayCee Dental Creations are biocompatible and high-quality. We design our frameworks to meet the particular needs of every case. As a result, your patients will be delighted with its excellent fit, function, and longevity that is not found in alternative restorative partials.
Nightguards
JayCee Dental Creations is proud to offer high-quality nightguards. Our night guards are available for mild to extreme nighttime bruxism. These nightguards work by providing a protective barrier between the upper and lower teeth to eliminate the chance of these teeth grinding against each other. They also help with other negative repercussions from nighttime bruxism, including jaw pain, headaches, and more.